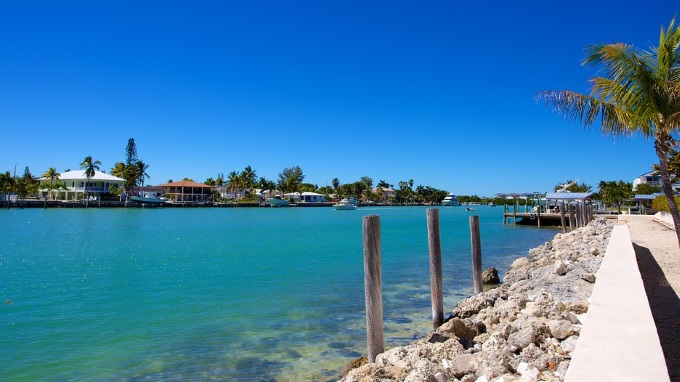 Florida Lobster Vacation Spots
Sometimes the hardest thing about catching lobsters is catching a place to stay. We have some great ideas for you. The best and most popular lobstering locations in Florida definitely begin in the keys. The shallow warm waters provide great breeding grounds and easy dives. It's by far the best place to go if you don't want to have to use scuba gear. If you are scuba certified and don't want to go that far south, you can go anywhere as far north as about Jupiter. I've gone as far north as Jacksonville but you have to go significantly deeper and we've have had less luck.

A couple of things to consider when you are looking to book a lobstering vacation.
How long am I going for? - You typically get a better deal for a week long rental. Most rentals like to rent from Sun-Sun, but you can negotiate that. We typically go down for 10+ days at a time, Fri-Mon
Are you taking a boat? - Does the rental have dockage, if so how much, what kind, and where is it located?
How many people are coming? - How many rooms do you need? Are people willing to sleep on an air matress? Are there high maintenance individuals coming who require additional bathrooms?
Are you taking a charter boat or renting a boat daily? - Do to the single lane nature and low speedlimits of the keys, driving short distances can take more time thatn you think. Try to stay close.
Fishing Shack or Luxury Living? - The price will vary greatly based on this, so think about who is going and what you need.
Home and Condo Rentals
These are great for families, groups and extended stays as they have kitchens and multiple bedrooms. When renting a home or condo you will want to ask certain questions, such as: Do you have references? Can I speak/contact your references? Is there parking? Is there a boat dock? Are there restrictions on how many guests? Besides the nightly or monthly rate, what other fees are there? Taxes? Docking? Parking? If something breaks, who to call and are they local? These are some of the websites we found.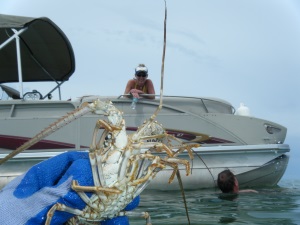 Motels/Hotels
Be sure to find out how far to the beach or docks. For quick small group trips, this can be your most economical choise, but it typically comes at the cost of convenence. For extra savings, you might try not choosing the oceanfront view as these rooms often carry a premium fee. If your party is more then 5 people and 3 days, it's often a lot cheaper to rent a home.
Camping
This is typically the cheapest way to go, and it can be a lot of fun with the right group of people. Make sure to ask about your boat.

How to Catch a Florida Lobster

There are numerous ways and techniques to catch a Florida Spiny lobster. I will go over a few of the ways I do it. Before you attempt to catch a Florida lobster, you need to understand their behavior.
read more...