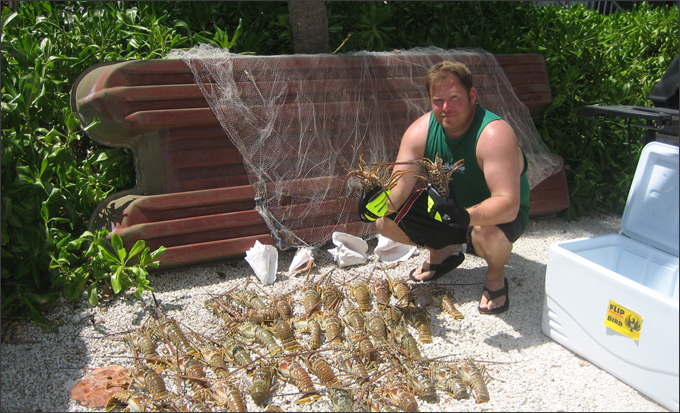 Florida Lobster Gear and Equipment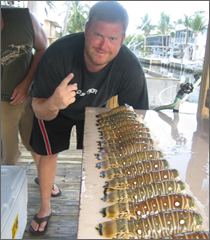 Tickle Sticks Tips for finding the right tickle stick for your next lobster catching trip.
Lobster Nets Choosing the right lobster net is key to catching and keeping your spiny lobster.
Lobster Gloves An essential piece of equipment for catching the Florida spiny lobster is lobster gloves due to the spiny shells.
Lobster Bags Once you catch the lobster, make sure you have a lobster bag that keeps them contained.
Spare Air Review An additional very useful tool for those quick lobster catching dives is Spare Air. It can also be useful whenever you are scuba diving.
FISHNLIGHT.com's BL200 and DC100 Underwater Fishing Lights Review Catching lobsters at night requires the right equipment and proper lighting is crucial. With many lighting options, this review will help you choose the right light.



How to Catch a Florida Lobster

There are numerous way and techniques to catch a Florida Spiny lobster. I will go over a few of the ways I do it. Before you attempt to catch a Florida lobster, you need to understand their behavior.
read more...